CURRENT | UPCOMING
Vienna Art Week exhibition
A parcours through artist studios, including the studio of Sylvia Eckermann and Gerald Nestler
November 16-17, 2019

A self-proclaimed real estate tycoon and staunch capitalist enters the stage to capture the political scene.
Ostensibly typing alphabetic code, he in fact recodes the proprietary data platform. Surfing the volatility wave,
Donald Trump triggers fat tails and thus redesigns Twitter as Dark Pool. The escalation of waves of noise
turns into competitive advantage and such production of volatility sounds the bell for truth as a function
of probability. Fat tail events are deemed extremely rare; but now, they rattle down in electronic speed,
leveraged by fake news and other malignant information asymmetries.
Noise has taken over fact as the productive vehicle to trigger affect and leverages attention,
giving way to sociopathic, authoritarian symptoms. In truth, it seems, noise is the master of information.
But for some, "The One who Speaks the Truth" has separated the eternal realms of truth and falsehood eons ago.
His performative speech is the power that evades all contingency. And for others again, as someone
recently remarked, in line with an aesthetics in the field of consequences, "we should rather insist,
as counterintuitive as it may seem, on the evidentiary dimension of art and its truth value."
What can we expect? Resolution awaits you.

Talk, November 22, Semperdepot Vienna, 3pm
TRUTH, RECALIBRATED
Haim Bodek and Gerald Nestler explore the making and unmaking of fact and fiction
in finance and other data-driven spheres of technocapitalism.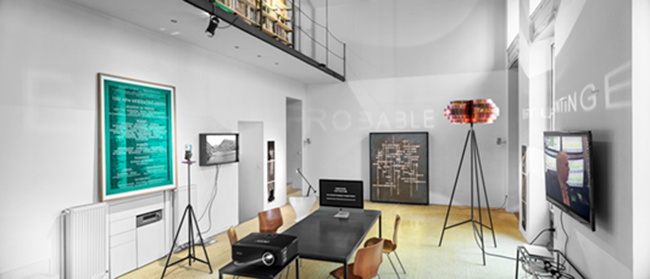 PREVIOUS (selection)
Helicotrema – Recorded Audio Festival 2019
present the audio version of
WHISPER. Status Code : No Entity Found
by Sylvia Eckermann and Gerald Nestler
Palazzo Grassi and Teatrino di Palazzo Grassi
November 6-7, 2019

The festival is curated by art collective Blauer Hase (Mario Ciaramitaro, Riccardo Giacconi, Daniele Zoico)
and independent curator Giulia Morucchio.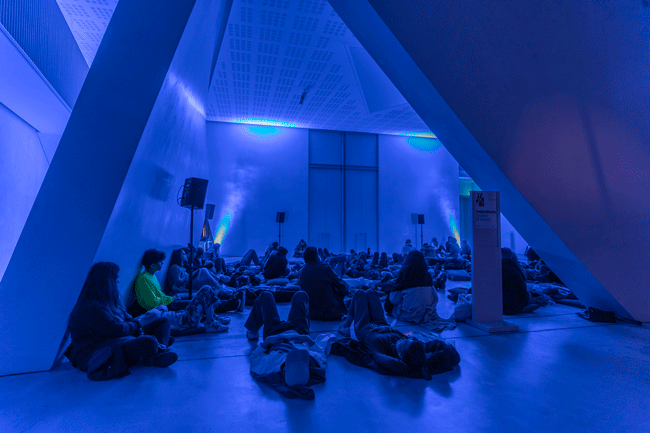 Kunsthalle Wien Karlsplatz, October 17 - 19, 2019.
Program & more

For more than 10 years now, Western countries have been in crisis mode and economic, social, (geo-)political and ecological issues have become significantly worse. We are off the map and as a consequence the future is both terrifying but also more open.
Contemporary forecasting provides complex tools to intervene in real-time in order to affect future states at present. In contrast to traditional methods of prediction, which derive from a probabilistic concept of representation, the former indicates the turn to a performative regime of governance whose contingent claims strive to leverage the volatile indeterminacy in which the future emerges. Its temporality is therefore not the long-term, but the constantly recalibrated short-term. The state of emergency, inherent in the word crisis, has become the platform on which reality is produced.
Forecasting is an eminently cultural issue, because it provides an aesthetic of the unknown and gives shape to the uncertain. Instead of giving accurate accounts of a situation that cannot be changed, it actualizes the future into the present in order to make the unlikely more likely, or to prevent the likely from happening.
During the event Deep Horizon: The Culture of Forecasting, Technopolitics will bring together the audience with artists, researchers and activists. In talks, discussions, workshops and game playing we will deal with the role of forecasting as a way of inventing the future. Think and act ahead!
Participants: Richard Barbrook, Erik Bordeleau, Jaya Klara Brekke, Thomas Feuerstein, Isabell Schrickel, Zentrum für politische Schönheit and Technopolitics research group.

Artistic space intervention: Sylvia Eckermann.
Oracle Drinks at the opening by Jessica Blank & Gerald Zahn.
Supported by Bundeskanzleramt, Wien Kultur and Fleming's Selection Hotel Vienna.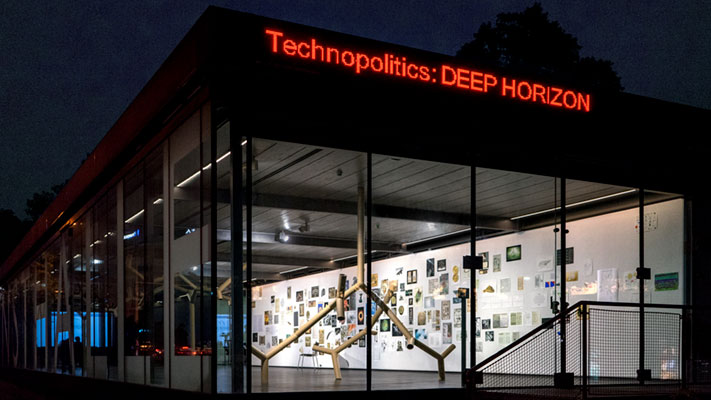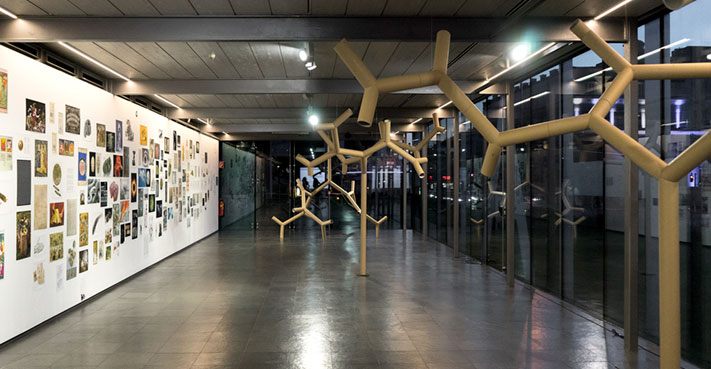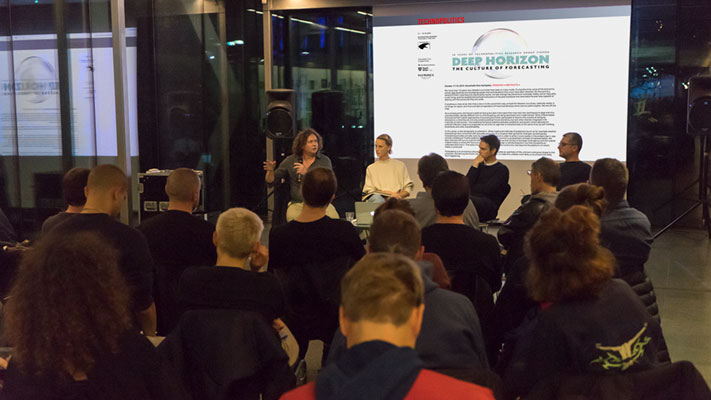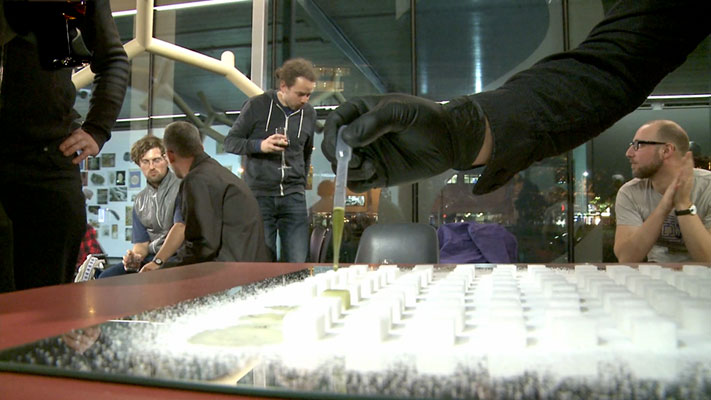 HYSTERICAL MINING
An exhibition of the Kunsthalle Wien in context of the VIENNA BIENNALE FOR CHANGE 2019
June 29 - October 6, 2019

Audio installation
WHISPER. Status Code : No Entity Found
Sylvia Eckermann (sound) and Gerald Nestler (words)


Artists: Trisha Baga, Louise Drulhe, Veronika Eberhart, Sylvia Eckermann & Gerald Nestler, Judith Fegerl, Fabien Giraud & Raphaël Siboni,
Katrin Hornek, Barbara Kapusta, Marlene Maier, Pratchaya Phinthong, Marlies Pöschl, Delphine Reist, Tabita Rezaire, Miao Ying.
Curators: Anne Faucheret, Vanessa Joan Müller
NOISE IS THE MASTER OF INFORMATION
Algorithmic Cognition at the Turn from Representative to Performative Power
Artists Gerald Nestler and Sylvia Eckermann will present a joint lecture-performance.
Haim Bodek a high-frequency, crypto trader and whistleblower will join them via Skype as their guest.

Their sound installation, WHISPER. Status Code: No Entity Found (2016/2019) is on show at the Museumsquartier location
of the Hysterical Mining exhibition.

Kunsthalle Wien Karlsplatz, 27/9 2019, 7:00 pm
THE FUTURE OF DEMONSTRATION
An art series in 8 episodes that engages with the transformation towards post-global ecologies and societies
by exploring the notion of demonstration and its technological, political, pedagogical and aesthetic capacities.


Season 1 | 2017 VERMÖGEN
October 31 - November 11, 2017
Venue: REAKTOR, Vienna

Season 2 | 2018 PASSION
October 20-25, 2018
Venue: ATELIER AUGARTEN, Vienna

Idea, concept and format: Sylvia Eckermann and Gerald Nestler
Artistic directors: Sylvia Eckermann, Gerald Nestler, Maximilian Thoman

Website >>




Making the Black Box Speak
episode 3, The Future of Demonstration. Season 2: PASSION.
October 23, 2018, Atelier Augarten, Vienna.
Details and stream >>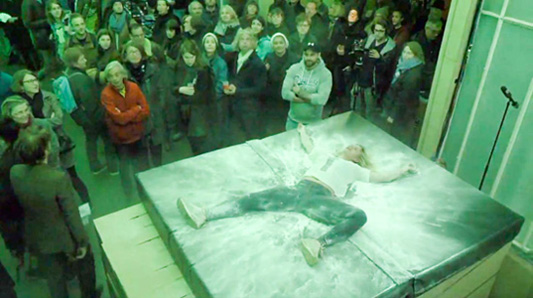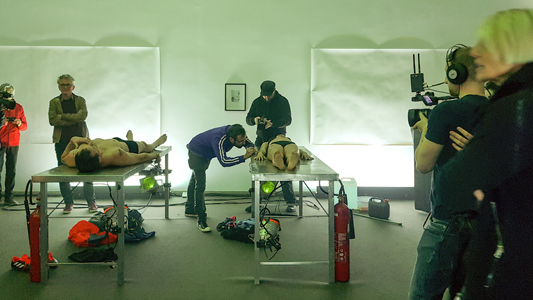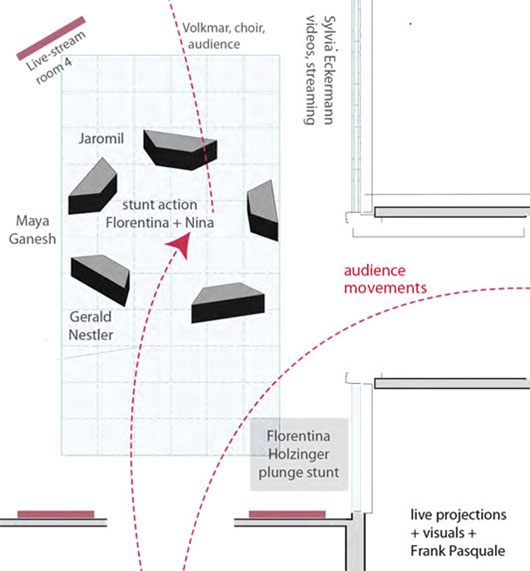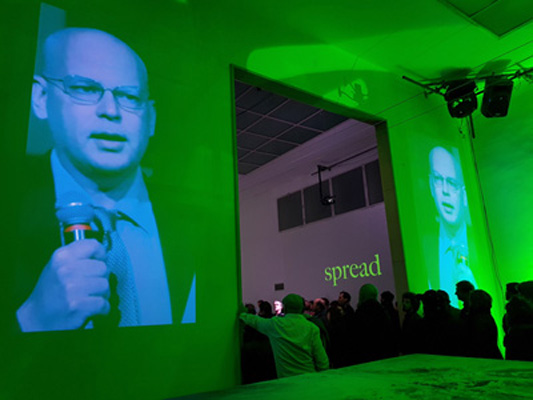 Contributors: Haim Bodek, Sylvia Eckermann, Maya Ganesh, Aldo Giannotti, Florentina Holzinger,
Volkmar Klien, Gerald Nestler, Peng! Collective, Denis "Jaromil" Roio, Soulcat E-Phife,
Technopolitics research group, UBERMORGEN (featuring Zenker and Stefan Endres).
Vocal Ensemble:Christine Gnigler, Lorina Vallaster, Joachim Rigler
Data Bodies: Jon Eckermann, Elisa Winkler.
Special Guest Appearance: Frank Pasquale

Exhibition: 24.–25.10.The Glass Room Experience
by the Tactical Technology Collective. Vienna premiere!
Workshops: 25.10. 2 pm and 4:30 pm with Alistair Alexander, Tactical Technology Collective.
TALK: 25.10. 6 pm - 7:50 pm
RENEGADE ACTIVISM.
Forms of resistance in the algorithmic condition
Frank Pasquale & Denis "Jaromil" Roio
Maya Ganesh & Alistair Alexander
Haim Bodek & Gerald Nestler
Moderation: Ina Zwerger
Technopolitics @ Seoul Mediacity Biennale / South Korea
THE MONOSKOP EXHIBITION LIBRARY
The exhibition explores the notion and medium of the art catalogue.
The catalogue is the publishing vehicle of an exhibition and outlives the latter.
But the imaginative power of this medium has more to offer than mere documentation.
Hence, MONOSKOP invited artists, designers, curators, poets and researchers
to explore the catalogue as an artistic medium.
As our contribution, TECHNOPOLITICS converted Tracing informAtion society - a Timeline into an object-as-catalogue.

Conceived and convened by Dušan Barok
Curated by Lim Kyung Yong
10th edition of Seoul Mediacity Biennale
September 5 - November 18, 2018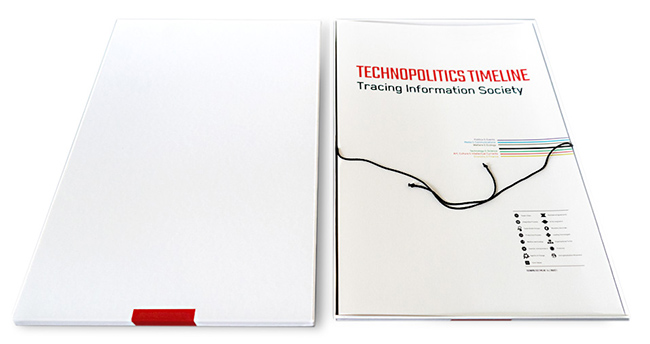 TECHNOPOLITICS TIMELINE V.4 / Object 1



MAKING THE BLACK BOX SPEAK
10. Tage Politik im Freien Theater, MUFFATWERK, Munich
A new format for artistic interaction with three Episodes of THE FUTURE OF DEMONSTRATION 2017 and 2018
developed and curated by Sylvia Eckermann and Gerald Nestler.
In cooperation with Dietmar Lupfer, director of Muffatwerk Munich.
November 2-4, 2018

With Alistair Alexander and The Glass Room Experience, Tactical Technology Collective, Berlin,
Haim Bodek, Domingo Castillo, Sylvia Eckermann, Enxuto and Love, FightingForFilm, Nies Gabriel,
Christine Gnigler, Max Hampshire, Florentina Holzinger, Jürgen Kleft, Volkmar Klien, Bogna Konior,
Laura Lotti, Andrew Newman, Gerald Nestler, Frank Pasquale, Joachim Rigler, Peng! Collective,
Soulcat E-Phife, Alex Suárez, UBERMORGEN, Lorina Vallaste, Sophie-Carolin Wagner.
Technopolitics @ SIGraDI 2018 Conference
TECHNOPOLITICAS
"The XXII International Conference of the Iberoamerican Society of Digital Graphics (SIGraDi)
takes on the theme of 'technopoliticas.' It is understood that all technology is generated within
cultural, economic and social fabrics, as well as has political aspects in its conformation and
its use. However, it is not uncommon for technologies to be autonomously thought of as
prefigurers of futures and unequivocal solutions to problems not yet known."
Tracing Information Society – a Timeline
TECHNOPOLITICS sets up a Curated Knowledge Space that offers a discursive framework for exploring
the genesis and current configuration of the information society. The main visual element of the
TECHNOPOLITICS TIMELINE is a large-scale print that traces the evolution of our shared techno-cultural
realities. The Timeline's 500 entries draw attention to different events and genealogies from the fields
of art, culture, media, politics, economy, technology, and social life that have been relevant for the shaping
of the information society. The project's common objective is to investigate from a critical, explorative
standpoint the heterogenic historical processes that are structured by techno-economic paradigms.
A workshop and discussion program focuses on trans-disciplinary and trans-cultural conversations
to connect these processes to the cultural forms of the respective historical moment and place.

During the workshops, the Technopolitics Timeline v.4 will be converted to v.5.
SIGraDI 2018
Universidade de São Paulo, São Carlos, Brazil
Workshops November 5-6, 2018
Exhibition: November 7 - 9 2018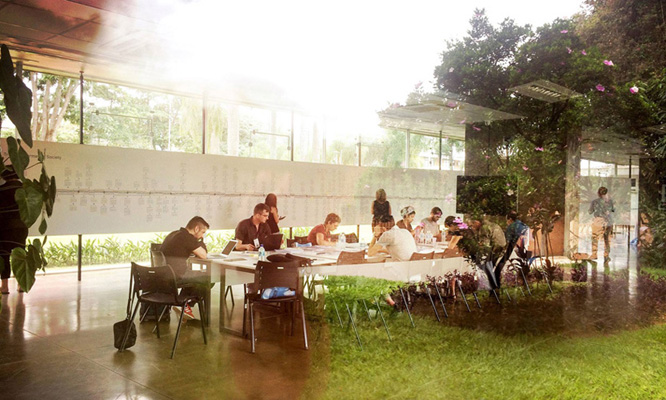 Technopolitics Salon @ OUTROS - Laboratory for Other Urbanisms
School of Architecture and Urbanism, University of São Paulo (FAU USP)
November 9, 2018
14.-20.5.2018, jeweils 18 Uhr
Live von der Bau.Stelle Parlament

Im Rahmen der Wiener Festwochen

Live-Radio und öffentliche Aufnahme einer Podcast-Reihe.
Zu hören auf www.festwochen.at, Radio Orange 94.0
und an ausgewählten Hörstationen in Wien.
Pod schütze Österreich, eine performative Installation zwischen Radiokunst
und Podcast, nimmt die frühe Hörfunk-Tradition der politischen Beschwörungen
des Gemeinwesens wieder auf. Den Ausgangspunkt bildet eine Beobachtung:
Souveränität scheint heute zu diffundieren. Sie bringt zunehmend poröse Natio-
nalstaaten hervor. Aber auch die Autonomie des Subjekts ist in dichte Netze von
technischen Dingen und Megastrukturen eingespannt, die hinter unseren Rücken
mithandeln. Auf der Suche nach Teil-Souveränitäten angesichts einstürzender
Welten versuchen sich Denker*innen, Künstler*innen und politische Aktivist*innen
in der – einst staatstragenden – Rhetorik der Reden zur Lage der Nation(en).
Mit: Sabeth Buchmann, Dipesh Chakrabarty, Kai van Eikels, Stuart Elden,
Elena Esposito, Paul Feigelfeld, Martin Gasteiner, Ulrike Guérot, Gudrun Harrer,
Elisabeth Holzleithner, Eva Horn, Ivan Krastev, Daniel Loick, Fred Luks, Niccoló
Milanese, Gerald Nestler, radioee.net, Shalini Randeria, Katrin Solhdju, Saskia
Stachowitsch, Friedrich Tietjen, Joseph Vogl.



ÜBER_LEBEN. ENTROPY
Interaktive Medien-Raum-Installation und performatives ART-LAB
Künstlerhaus 1050
25. Mai bis 16. Juni 2018
Eröffnung: 24. Mai 2018, 19 Uhr

ENTROPY ist eine mediale Raum-Installation, die über die gegenwärtigen Diskurse aus
Wissenschaft, Technik, Ökonomie, Politik und Kunst, ein Realitätsbild der Gegenwart herstellt.
Über ein Monat wird ein temporäres, kollaboratives Kunst-LABor, das am transdisziplinären
Diskurs zur Erkundung des Entropie Begriffes arbeitet, im Ausstellungsraum des Künstlerhaus 1050
eingerichtet und als begehbare mediale Installation gezeigt.

Eine transdisziplinäre Community aus Expert*innen und Künstler*innen hat über zwei Jahre
in wechselnden LABorsituationen einen transdisziplinären Diskurs über die Effekte der Entropie
auf Ökonomie, Politik, Kommunikation und Umwelt geführt und aus den einzelnen Argumenten
und Theorien künstlerische Installationen und interaktive Apparaturen ausgearbeitet:

Florian Bogner (AT), Christian Faubel (DE), Prof. Stefan Glasauer (DE), Max Hoffmann (US/AT),
Friedrich Hausen (DE), Prof. Margarete Jahrmann (AT), Marian Kaiser (DE), Florian Kmet (AT), P
eter Koger (AT), Käthe Kruse (DE), Ulli Kühn (AT), Micheal Loizenbauer (AT), Barbara Lubich (DE),
Prof. Armin Medosch (AT), Gerald Nestler (AT), Pit Noack (DE), DI. Tobias Nöbauer (AT/US), H
anada Al Refai (SY), MELA Marie Spaemann (AT), Lucie Strecker (DE), Christina Hartl-Prager (AT),
Roman Harrer (AT), Louise Linsenbolz (AT), Thomas Wagensommerer (AT) u.a.

Ein Projekt von Thomas J. Jelinek in Kooperation mit dem Komponisten und Sound-architekten Jorge Sánchez-Chiong.

Website >>



1948 Unbound. Unleashing the technical present
Haus der Kulturen der Welt, Berlin
November 30 – December 2, 2017

Bit registers: Switches, Seeds, Hydrocarbons, Tokens, Chance
Research, conversations, performative elements

Switches was co-curated by Gerald Nestler with the HKW (Katrin Klingan, Nicholas Houde, Janek Müller, Christoph Rosol, Johanna Schindler)
The research project Technosphere 2015-2019 is part of 100 Years of Now.

1948 Unbound Website >>
1948 Unbound documentation >>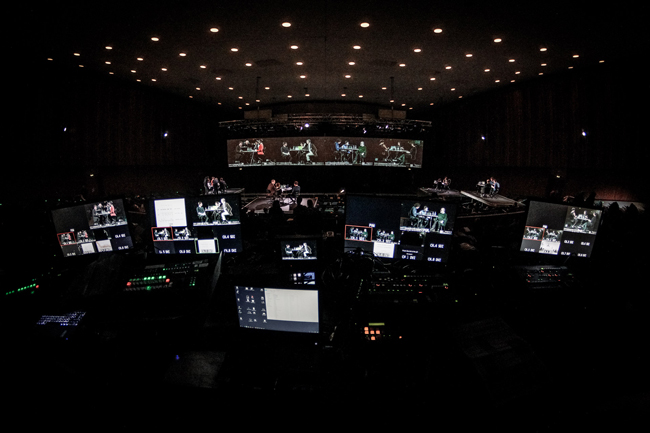 Photo credit: Joachim-Dette


Technopolitics @ Patchlab Digital Art Festival
TECHNOPOLITICS presents Tracing Information Society – a Timeline (v.4 Hong Kong)

6. Patchlab Festival International Digital Art Festival, Krakow, Poland, October 24 - 29 2017
This year's edition is dedicated to data art and artificial intelligence (AI), designs using extraordinary material – big data bases, which have an increasing impact on our life and the whole society. Data has become a construction material for sophisticated art forms and a basis for philosophical reflection. The exhibition will take place in Malopolski Ogród Sztuki and at Galeria Bunkier Sztuki. The festival will present artists from Poland, Germany, Austria, France, Greece, Italy, Belgium, Denmark, Iran, Japan and Taiwan.

Techopolitics is represented in Krakow by Doron Goldfarb and Ina Zwerger.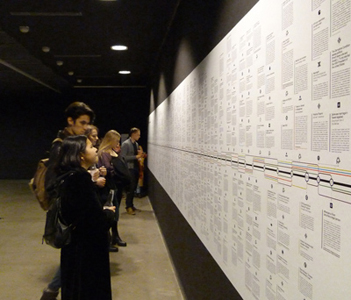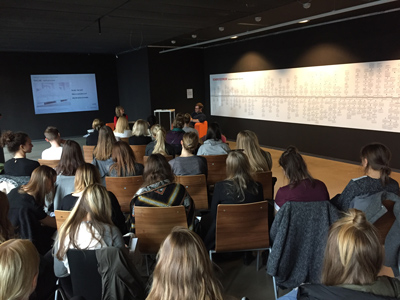 Photo: technopolitics

ENTROPY - ROADSIDE AREA
ARS ELECTRONICA festival >>
September 7 - 11, 2017, Linz, Austria

The ENTROPY project is a coproduction of NOMAD.theatre in cooperation with
MTTW, Tanzquartier Wien, MEDIA OPERA Wien, brut and ZENTRALWERK Dresden




Das ABC der Finanzwelt
OE1 Radiokolleg, 2015-2017
Austrian Broadcasting Corporation radio series on the world of finance (in German)
link to archive >>

TECHNOPOLITICS @ CONNECTING SPACES
Workshops with experts. lectures and exhibition on the Tracing Information Society project
Connecting Space, Hong Kong
Public presentation June 23, 2017
June 20 - July 1, 2017
In collaboration with Zurich University of the Arts and Connecting Spaces.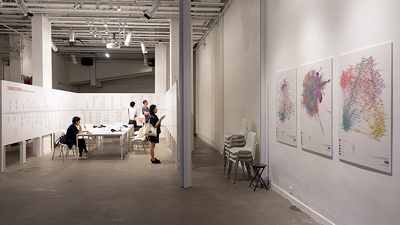 Photo: technopolitics | poster: Sylvia Eckermann



INSTANTERNITY – A Black Box Body Cult
A performative cartography of automated finance
In collaboration with Haim Bodek (financial expert and whistleblower), Sylvia Eckermann (artist)
and Davide De Lillis, Eva Müller, and Sebastian Collado (performing artists).

VORBRENNER 17. Laboratory for experimental and interdisciplinary art projects.
April 6, 2017, Freies Theater Innsbruck.
Vorbrenner fb >>
Vorbrenner web >>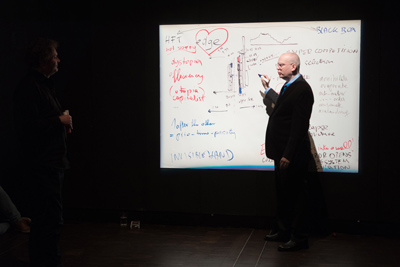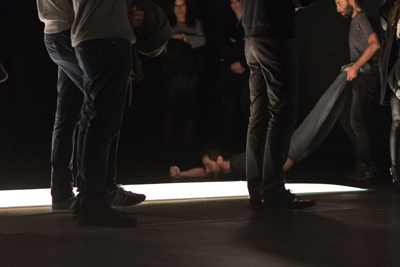 Photo credit: Christa-Pertl

: New Paradigms
Panel discussion at "ever elusive" - 30 years of transmediale
Feb 2-5, 2017
HKW – Haus der Kulturen der Welt, Berlin
transmediale >>

Neue Gesellschaft für Bildende Kunst (nGbK)
Jan 26-Feb 5, 2017
nGbK >>
Technopolitics >>
Project documentation >>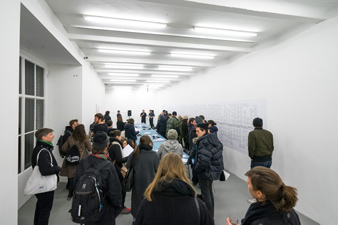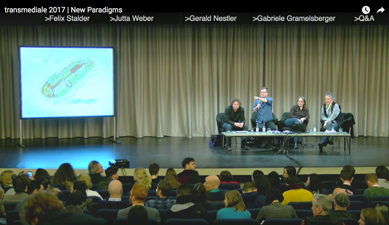 Photo: technopolitics | video still courtesy transmediale

Finance and Society vol. 2, no. 1, special issue on art and finance
LAUNCH EVENTS
P! 334 Broome Street, New York, NY 10002
January 25, 2017
Goldsmiths, University of London
February 7, 2017

Issue edited by Suhail Malik and Gerald Nestler
Interview by the editors with Clare McAndrew
Research articles by Laura Lotti, Emily Rosamond
Essays by Victoria Ivanova and Christopher Wood, Alasdair King, Ruth Catlow, Brett Scott
Artistic statements by Paolo Chirio, Enxuto and Love, UBERMORGEN, Sylvia Eckermann and Gerald Nestler
and Kathleen Ditzig, Robin Lynch, Debbie Ding
Review Forum: Timothy C. Johnson on Elie Ayache and Jon Roffe's latest books; with responses by the authors.

link to the online issue >>
P! >>




INSTANTERNITY – A Cartography of Automated Finance
An evening of discussion on art, finance and resistance.
With artists Sylvia Eckermann, Gerald Nestler and high-frequency trading expert and whistleblower, Haim Bodek

Austrian Cultural Forum New York, 11 East 52nd Street, New York, NY 10022
January 23, 2017, 6:30 - 8 pm
In cooperation with the International Studies and Curatorial Program (ISCP)
International Studies and Curatorial Program (ISCP) >>
Austrian Cultural Forum New York >>
Haim Bodek >>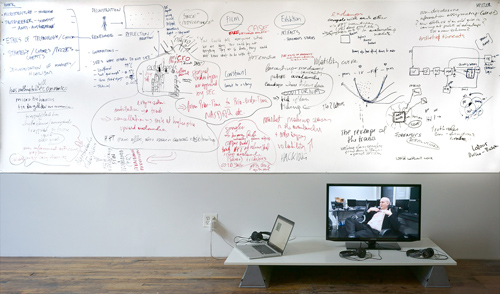 Map from the INSTNANTERNITY research on automated finance
video: Gerald Nestler, CONTINGENT CLAIM. Portrait of a Philosophy. series 2, Haim Bodek
Photo: Sylvia Eckermann and Gerald Nestler



Residency at the ISCP, New York
August 2016 - January 2017
artist grant, Arts and Culture Division, Austrian Federal Chancellery
link to the ISCP >>
International Studio & Curatorial Program Open Studio >>




group show curated by Letters & Handshakes
Blackwood Gallery at University of Toronto Mississauga
Oct 16-Dec 3, 2016
link >>
catalogue >>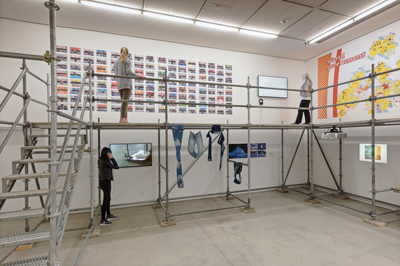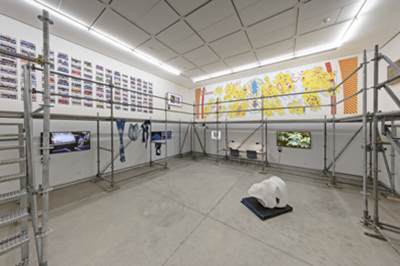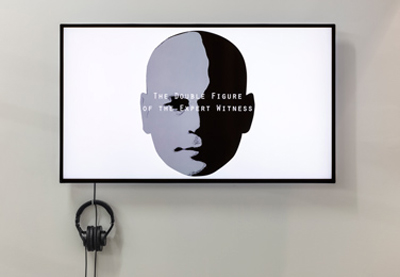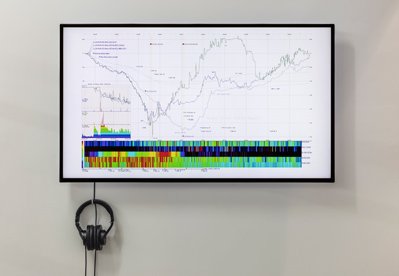 Photo credit: Toni Hafkenscheid




The Politics of Resolution
Talk and discussion
Iin collaboration with Parallax Drift Faculty member Victoria Ivanova's program Citizenship for a Posthumanrights World
Nov 10, 7pm
ArtCenter/South Florida, Miami Beach
link to ArtCenter/South Florida >>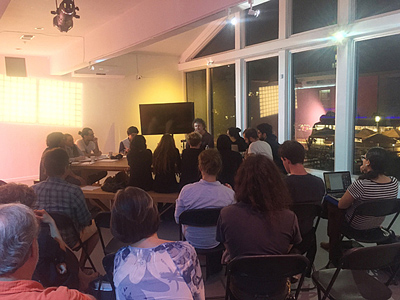 Visiting lecturer Gerald Nestler in conversation with Victoria Ivanova.
ArtCenter/South Florida's Program for Applied Artistic Research.




OPERA of ENTROPY. post-dramatic music theatre
Artistic direction: Thomas J. Jelinek
A coproduction of NOMAD.theatre and Musiktheatertage Wien
World premiere: August 30 & 31, September 4 & 6, 2016, Werk X Vienna
more info >>


Opening: June 21, 19:30 - 23:00 Uhr
21. – 26. Juni 2016
MAK – Austrian Museum of Applied Arts / Contemporary Art
Stubenring 5, 1010 Wien
www.technopolitics.info >>
MAK >>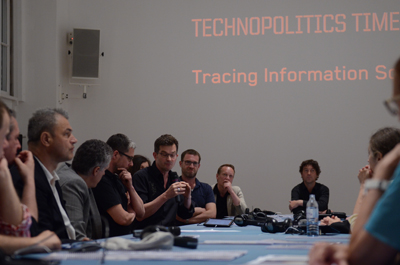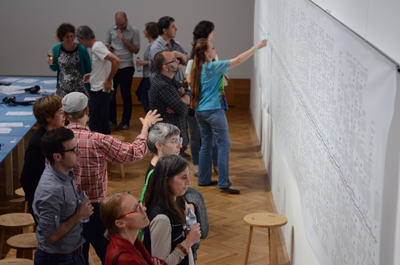 Photo credit: Andi Diem



The Promise of Total Automation
Kunsthalle Wien, Museumsquartier, Vienna
March 11-May 29, 2016
link to website >>>
download booklet >>>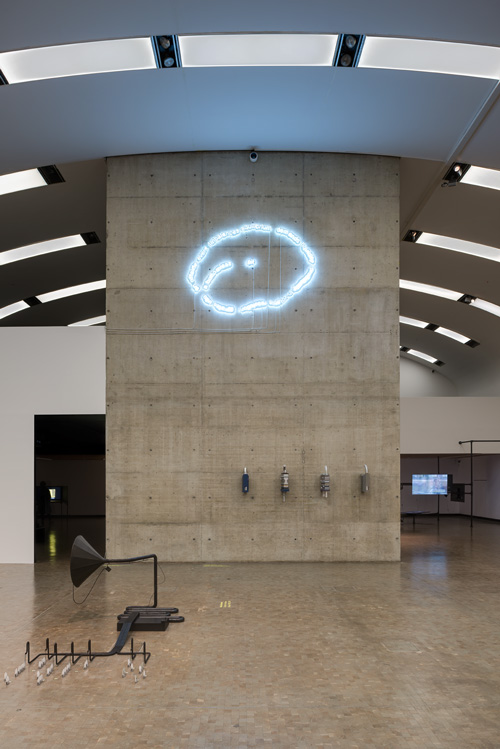 Installation view: The Promise of Total Automation, Kunsthalle Wien 2016, Photo credit: Jorit Aust
Top: Gerald Nestler; middle: Magali Reus; front: Mark Manders.
SOCIAL GLITCH Radical aesthetics and the consequences of extreme events
link to website >>>
link to images >>
link to catalogue >>>
link to webjournal continent. special issue on SOCIAL GLITCH >>>

An exhibition at the KUNSTRAUM NIEDEROESTERREICH and projects in the public space of Vienna,
at the Buchhandlung Walther Koenig at MuseumsQuartier Wien, and the WUK.
September 25 - December 5, 2015.

Artists:
Exhibition Kunstraum Niederoesterreich:
Lawrence Abu Hamdan (LB/UK), Ines Doujak and John Barker (AT, UK), Sylvia Eckermann (AT), Earth Sensing Association (Nabil Ahmed & Pierre Blanc, UK, FR), Harun Farocki (DE), Thomas Feuerstein (AT), Forensic Architecture (UK), Christina Goestl (AT), Ayesha Hameed (CA/UK), Mathias Kessler (AT/USA), Mark Lombardi (USA), Jennifer Mattes (DE/AT), Gerald Nestler (AT), Godofredo Pereira (PT/UK), Axel Stockburger (AT), Technopolitics (AT), UBERMORGEN.COM (Hans Bernhard & Lizvlx, USA/CH/AT).
Interventions (co-curated by Gerald Straub):
Bernhard Garnicnig & Lukas Heistinger (AT), Manu Luksch (AT/UK), Gerald Straub (AT), The Yes Men (USA), UBERMORGEN.COM (Hans Bernhard & Lizvlx, USA/CH/AT).
Performative Workshops (co-curated by Gerald Straub):
Heath Bunting (UK), Pablo Chieregin (IT/AT), Marlene Hausegger (AT), Elvedin Kla?ar (BIH/AT), The Yes Men (USA), Stefanie Wuschitz (AT).
Performance (co-curated by Bettina Kogler, WUK.performing.arts):
Ursula Endlicher (AT/USA) with Frans Poelstra (NL/AT), Deborah Hazler (AT).
Sound Installations (co-curated by Georg Weckwerth, TONSPUR Kunstverein Wien):
Volkmar Klien (AT), Szely (AT).

Curated by:
Gerald Nestler, Sylvia Eckermann and Maximilian Thoman

Co-curated by:
Bettina Kogler, WUK.performing.arts (performance)
Gerald Straub (workshops & interventions in public space)
Georg Weckwerth, TONSPUR Kunstverein Wien (sound art)

In cooperation with:
TONSPUR Kunstverein Wien, Q21
WUK.performing.arts
continent

SOCIAL GLITCH was a TIM.theories.in.mind and KUNSTRAUM NIEDERÖSTERREICH production.
www.theoriesinmind.net
www.kunstraum.net/en

sponsored by supergood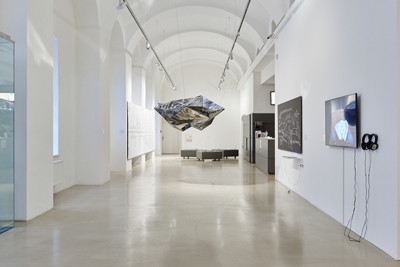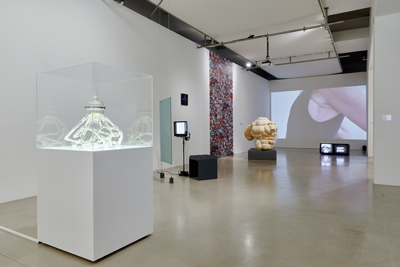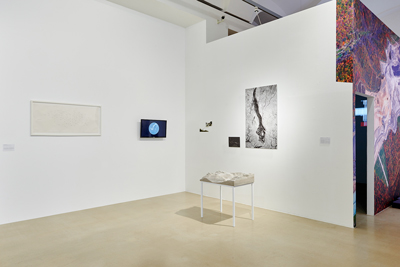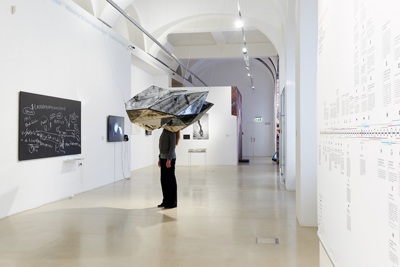 Social Glitch exhibition views (Photos: Eva Würdinger). Works by:
Technopolitics, Sylvia Eckermann, Gerald Nestler, Axel Stockburger.
Thomas Feuerstein, Lawrence Abu Hamdan, UBERMORGEN, (Jennifer Mattes), Ines Doujak/John Barker, Christina Goestl, Ayesha Hameed (Godofredo Pereira).
Mark Lombardi, Earth Sensing Association, Mathias Kessler (Harun Farocki, Forensic Architecture).

Making of Finance
edited by Armin Avanessian und Gerald Nestler.
MERVE Verlag, Berlin, 2015.

download INTRODUCTION (in German)

Book launch Berlin: June 5, 2015, Schinkelpavilion. With Armen Avanessian and Elie Ayache.
Book launch Vienna: June 8, 2015 at kunstraum BERNSTEINER. Ina Zwerger (Ö1 Radiokolleg) in conversation with
Elie Ayache (finance expert and philosopher), Armin Medosch (theoretician and curator) and Gerald Nestler.
kunstraum BERNSTEINER, 1020 Wien, Schiffamtsgasse 11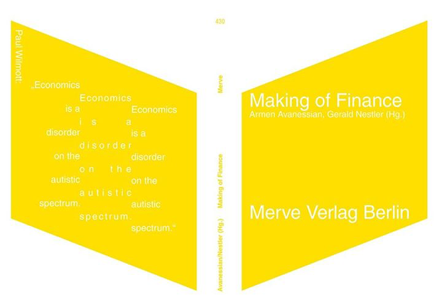 HEDGE AVANTGARDE. renegades, traitors, educators
An Inquiry into an Aesthetics of Resolution

solo show at Kunstraum Bernsteiner, Vienna AT
May 6-June 13, 2015
download infos + pics
Further information and images: >>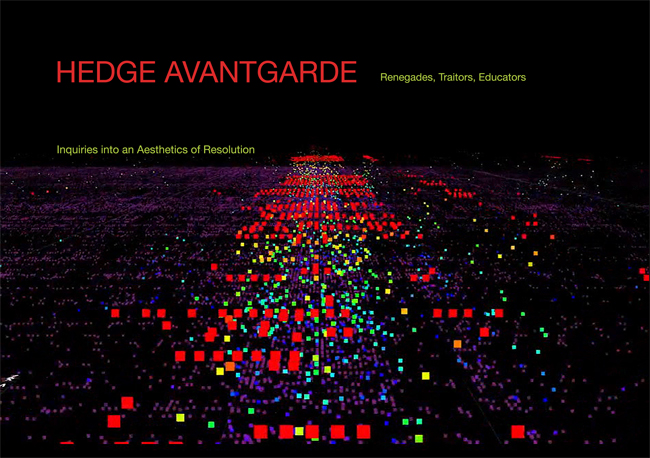 Photos (c) Wolfgang Thaler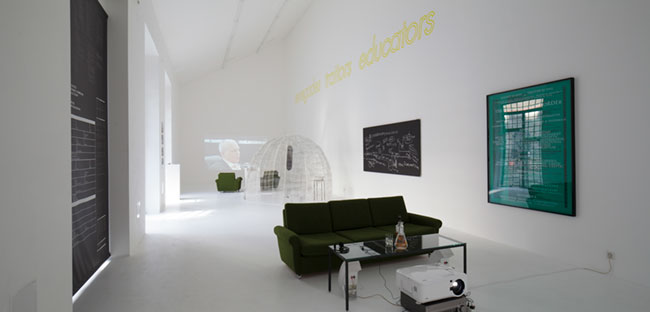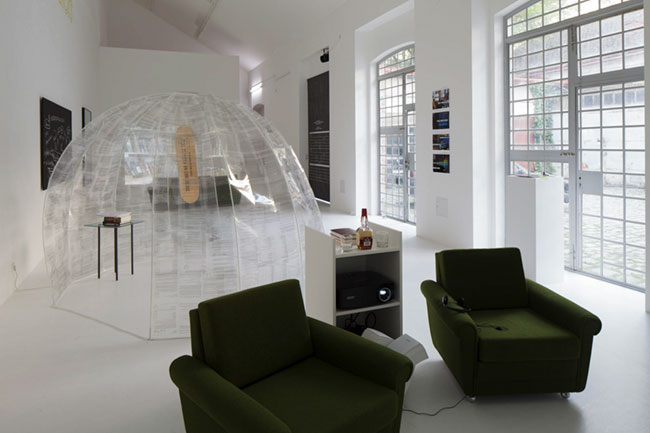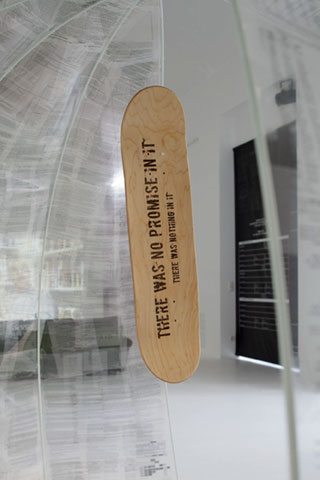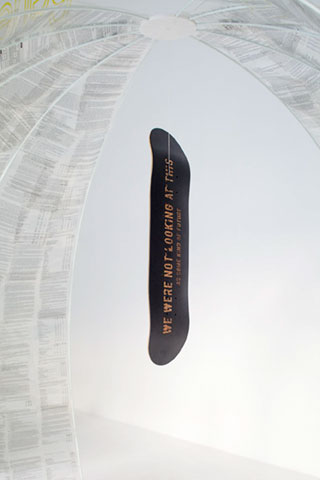 with Armen Avanessian, curated by Joanna Warsza, artgenève Geneva, 2015




Les Rencontres International. nouveau cinema et art contemporain
Gaité Lyrique, Paris, Dec 1-7, 2014
Haus der Kulturen der Welt, Berlin, June 23-28, 2015




Parallel Vienna
solo presentation by invitation of kunstraum Bernsteiner, Oct 1-5, 2014





group show curated by ASAP at the University Museum and Art Gallery, The University of Hongkong, 2014





FORENSIS
group show at Haus der Kulturen der Welt, Berlin >>
curated by Anselm Franke and Eyal Weizmann
A project co-produced by Haus der Kulturen der Welt
and Forensic Architecture, an ERC funded research project
based at Goldsmiths, University of London
March 15 - May 5, 2014

Video link Countering Capitulation >>
text link Mayhem in Mahwah >>

Book publication:
Forensis. The Architecture of Public Truth.
edited by Forensic Architecture
published by Sternberg Press, 2014 >>

Photos: (c) Laura Fiorio HKW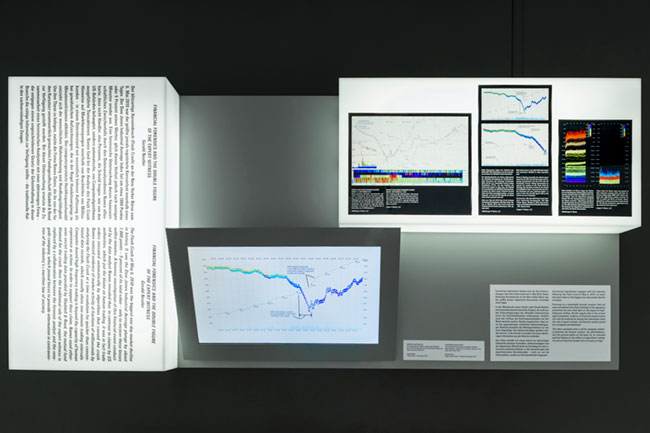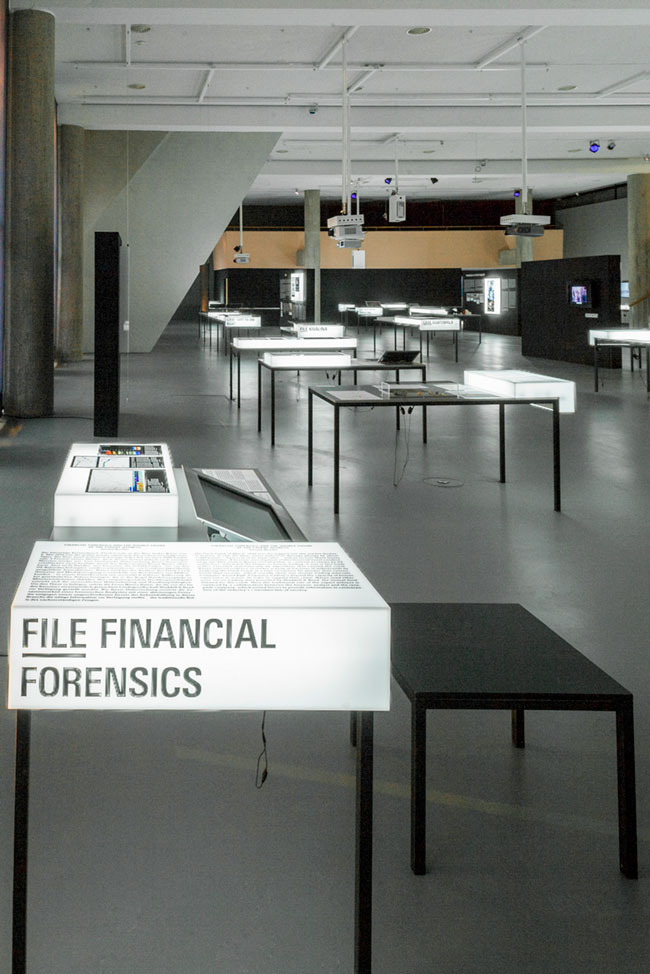 GLITCH. Unser Schreibzeug arbeitet mit an unseren Gedanken
Group show at Kunstraum Innsbruck, AT>>
produced by Medien.Kunst.Tirol
May 18 - June 29, 2013
Further information and images: >>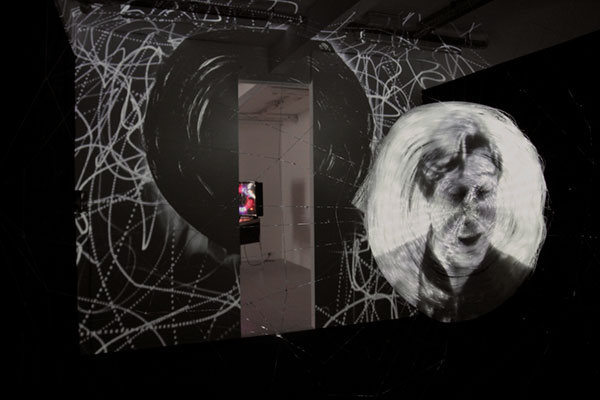 Sylvia Eckermann, Thomas Feuerstein (background)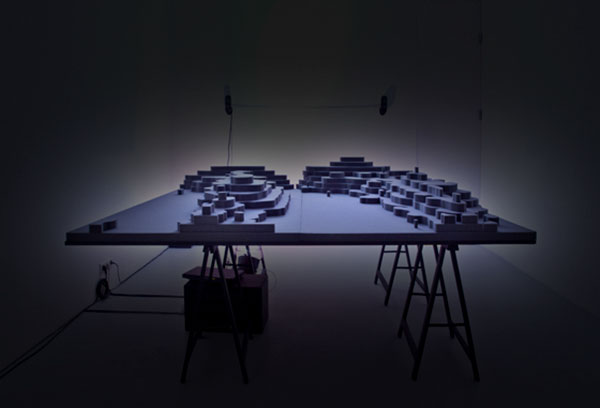 Lawrence Abu Hamdan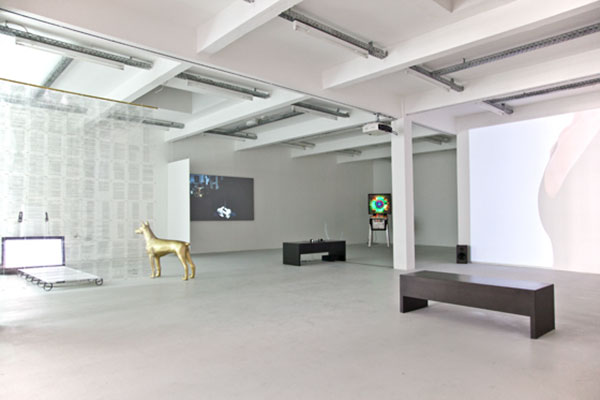 Gerald Nestler, Axel Stockburger, Thomas Feuerstein, Christina Goestl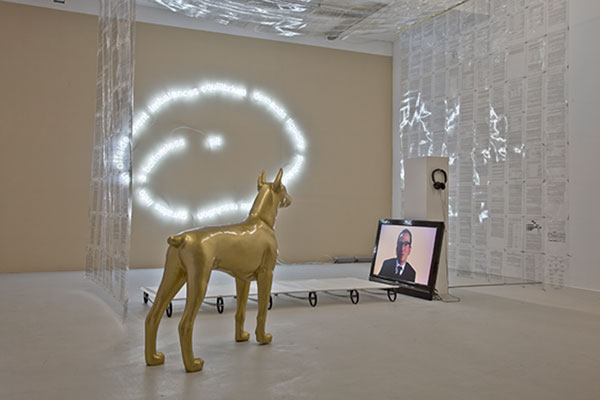 Gerald Nestler



CARGO CARRY CULT
Befrachtetes Reisen im Algotakt
Lecture and video performance with contributions by Tav Falco
Link to video accompaying the performative lecture >>

Further information on the exhibition and events: Kunsthalle Wien webpage >>
WWTBD. What Would Thomas Bernhard Do
May 17 - 26, 2013
Kunsthalle Wien and Wiener Festwochen >>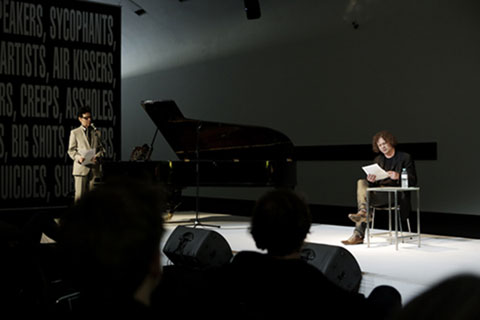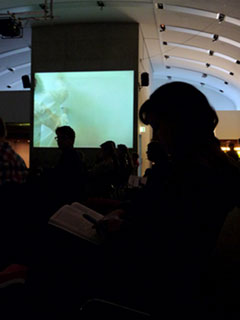 ON PURPOSE. The New Derivative Order
Solo show at Kunstraum Bernsteiner, Vienna, AT
Opening: Feb. 28, 2012
February 29 - April 14, 2012
Further information on the exhibition and events: Kunstraum Bernsteiner website >>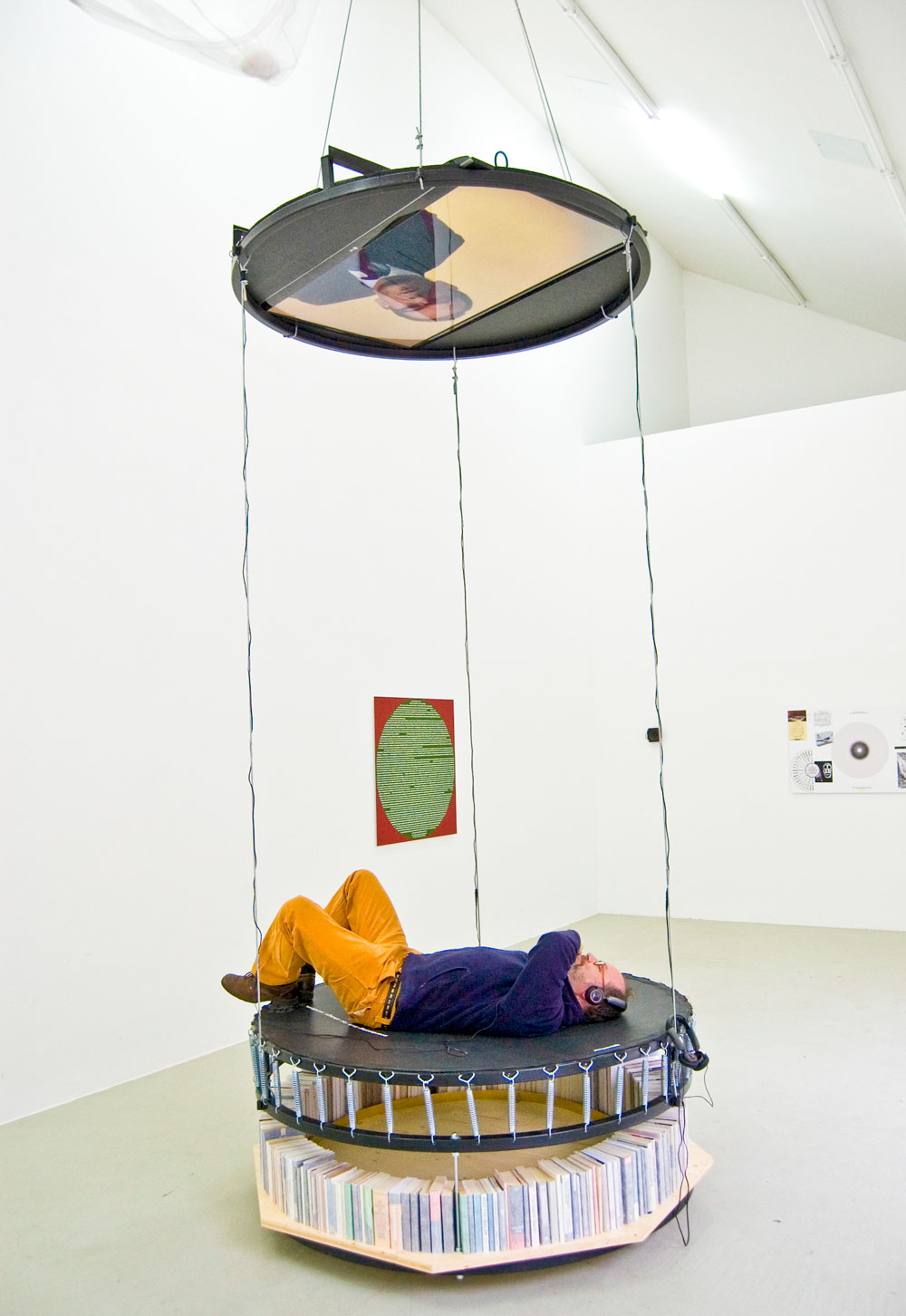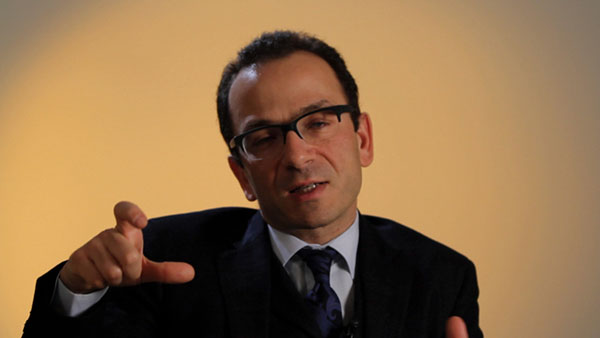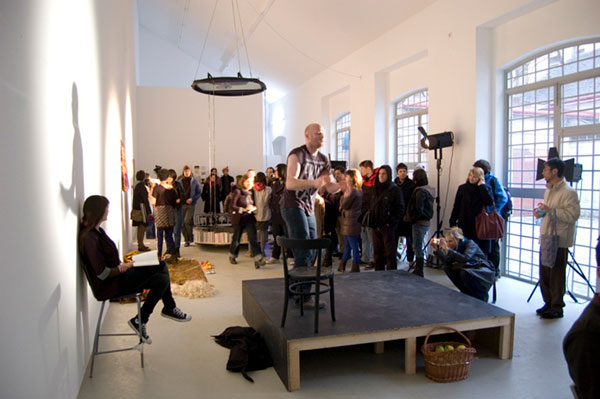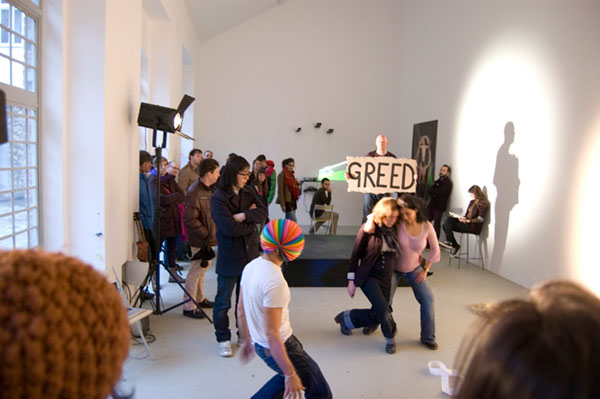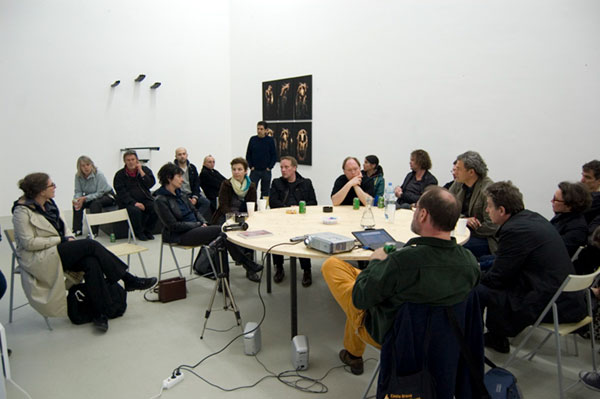 Kunstgastgeber Gemeindebau 012
Municipal Tenements as hosts for art - Herweghof, Matteottihof, Metzleinstalerhof, Reumannhof
KÖR Kunst in public space Vienna, curated by Gerald Straub, Oct 10 - 19, 2012
KÖR webpage >>




Artistic research on scientific research
Gerald Nestler and Gerald Straub
VIENNA ART WEEK. November 15, 2011
METAmART. Art & Capital, Künstlerhaus Wien, Nov 11. 2011 - Feb 19. 2012




______________________________________________________________________________________________________________________________________


______________________________________________________________________________________________________________________________________


The Performative Speech of Power
Escalates Fat Tail Events
Surfing the Volatility Wave
Annihilates the Probability Paradigm
Noise is the Master of Information

Deriviative Bond Emissions, no 19 + 20, collection of ongoing text works

TALKS 2010 - 2016 (selection)


FORUM ALPBACH. "New Enlightenment". Financial Market Symposium.
Keynote and panel discussion with Paul Mason and Agnes Sreeissler-Führer (chair)
September 1-2, 2016
link to program >>


Radiokolleg - Die Informationsgesellschaft. Von der Macht des algorithmischen Denkens
A Radiokolleg feature by Armin Medosch >>
June 13 - 16, 2016


ISEA 16 Hongkong
Artist talk, with Sylvia Eckermann, May 20, 2017
SOCIAL GLITCH Radical aesthetics and the consequences of extreme events
and The Future of Demonstration. Festival of Post-Digital Art, Vienna 2017 + 2018
link to program >>



Die Algorithmisierung der Zukunft? Ein Gespräch über die Algorithmisierung der Finanzmärkte und ihr Risiko
Talk followed by a discussion with Gunter Dunkel (CEO of NORD/LB bank)
Kunstverein Hannover in cooperation with Basis Zwei (Pit Noack)
March 23, 2016


The Necessary Book is Substracted from Chance
Talk and Book Launch of Elie Ayache, The Medium of Contingency: An Inverse View of the Market (Pelgrave MacMillan, 2015)
Elie Ayache in conversation with Philippe Henrotte and Gerald Nestler
Musée Sursock, Beirut, March 11, 2016
Link >>>


Lectures and Debates @ New Design University St. Poelten, Austria
Lecture "Alienation. Der Preis des Lebenden Geldes," Nov 11, 2015,
Die Sprache des Geldes lecture series with Ramon Reichert, Wolfgang Harsch, Gerald Nestler, Andreas Langenohl, Peter Harold



Panel discussion with Peter Moosgaard, Gerald Nestler, Christian Stefaner-Schmid
programmed and moderated by Alexandra Reill - kanonmedia
Nov 4, 2015 @ Depot Wien


Renewable Futures conference
organized by RIXC
Riga, October 8-10, 2015
panel "Art and Technopolitics", moderated by Armin Medosch
renewablefutures.net


DAY IN DAY OUT// Störungen des Digitalen
Dresden, Sept 26-Oct 18
panels and workshops curated and moderated by Marian Kaiser


Radiokolleg zum Mitreden: Die Macht der Prognosen. Lässt sich die Zukunft berechnen?
Sept 22, 2015
audio (in German)


ISEA2015. 21st International Symposium on Electronic Art
Vancouver, Aug 14-19, 2015
isea2015.org
program




RENEGADES TRAITORS EDUCATORS. über Überläufer und Whistleblower
In the framework of the exhibition Utopian Pulse - Flares In The Darkroom
Aproject byInes Doujak and Oliver Ressler
Württembergischer Kunstverein Stuttgart, July 14, 2015 >>




On the Cultures of High-Frequency Trading, and their Regulations
International Workshop at the University of Konstanz, June 22-23, 2015.
With Christian Borch, Nathan Coombs, Ann-Christine Lange, Karin Knorr Cetina,
Alexander Laumonier, Marc Lenglet, Donald MacKenzie, Yuval Millo,
Gerald Nestler, Juan Pablo Pardo-Guerra, Alex Preda, Robert Seyfert.




A FEW REASONS FOR A NON DISMISSIVE ART.
international symposium organized by esap – escolar superior artistica de porto
Serralves Museum, Porto, Oct 26, 2014




technopolitics salon@ViennaOpen 14
Festival für Open Design, Postdigital Strategies and Open Society
Oct 18, 2014



Paris Market Seminar
organised by philosopher Jon Roffe and Elie Ayache, hosted by ITO33, Paris
June 30-July 1, 2014



Quantitative Easing (for the street)
Opening address for a public art project by Axel Stockburger
curated by Muntean&Rosenblum, commissioned by kör-Kunst im öffentlichen Raum
Vienna, May 27, 2014



Banking in Crisis. The Functions and Relevance of Financial Institutes
Ö1 Radiokolleg feature by Gerhard Pretting, 2014



Artistic Research on Algorithmic Finance
Lecture
Technopolitics Workshop, Vienna, Deb 27, 2014



Mayhem in Mahwah. The Case of the Flash Crash; or, Forensic Reperformance In Deep Time
Keynote at Autonomies conference, Napon – Institute for Flexible Cultures and Technologies, Novi Sad, 2013




Carry Cargo Cult
Lecture performance
What Would Thomas Bernhard Do?
May 22, 2013, Kunsthalle Vienna >>





Artistic Research on Algorithmic Finance




Lecture, Technopolitics Workshop, Vienna, 2014







Ad Acta - Kunst, Recht und Internet XXX


Interview, 2012 for the Radio Dispositiv interview series
by Herbert Gnaue on Orange 94.0
Online audio (German only) >>




Die Welt der Finanzindustrie - Mythen, Märkte, Mathematik
(The World of Finance - Myth, Markets, Mathematics)
A Ö1 Radiokolleg series by Armin Medosch, Dec 10-13, 2012
German introduction by Armin Medosch on The Next Layer >>



Symposium Kunst fördert Wissenschaft
Lecture, Nov 19, 2012, IDfactory, TU Dortmund, DE >>



Mapping The Commons
PARATACTIC COMMONS Conference >>
Keynote, Nov 8, 2012, Istanbul, TR



Cultural diplomacy today: between representation, soft power and transversal networks
Conference organized by the Austrian Academy of Sciences
in cooperation with the Austrian Cultural Forum New York.
Vienna, 2012






Talk series ON PURPOSE. The New Derivative Order


organized by Gerald Nestler, 2012
with Elie Ayache, Karin Knorr-Cetina (18.3.)
with Brian Holmes, Armin Medosch and members of technopolitcs research group (14.4.)
kunstraum Bernsteiner, Vienna, 2012.




FUTURE MEDIA.
Contribution to the art section of the Chinese magazine Vision magazine, 2011.
Curated by Li Zhenhua.
ISSUE upload by Li Zhenhua >>



DECLINING DEMOCRACY. Rethinking democracy between utopia and participation
Member of the scientific board with Piroschka Dossi, Christiane Feser and Franziska Nori.
Sept 23, 2011 - Jan 22, 2012
Strozzina. Centro di Cultura contemporanea a Palazzo Strozzi, Florence, Italy

>>







Kunstforum International 200 + 201 | Kunst und Wirtschaft

(Art and Economy)


Edited by Dieter Buchhart and Gerald Nestler (in German)
Issue 201 >>
Issue 200 >>



______________________________________________________________________________________________________________________________________
______________________________________________________________________________________________________________________________________